UB ♥'s U Customer Appreciation Party
Feb 03 2016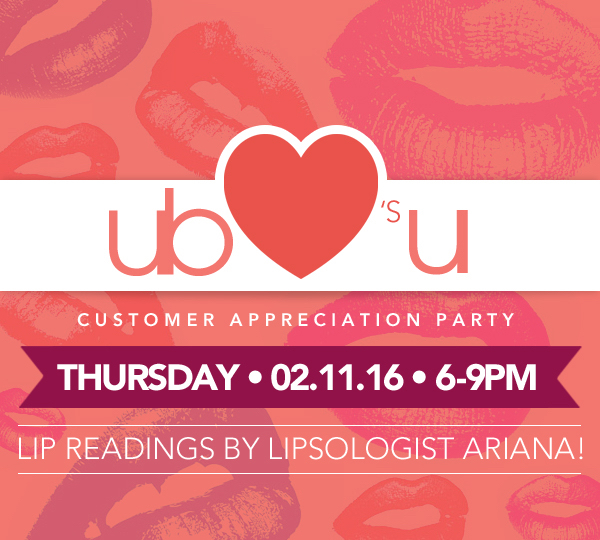 Join us for a customer appreciation party featuring champagne, sweet treats, shopping and entertainment by Lipsologist, Ariana!
Lipsology is the art and science of Lip Print Reading. At Ariana's "kissing station", you will put on lipstick, smooch your kiss card, then sit with Ariana for a reading on your personality traits, energy level, state of mind, and even health issues based on the size, shape, fullness, position and markings of your lips.
Ariana has 35 years experience in Palmistry, Tarot, Handwriting Analysis and, in the last several years, Lipsology. As one of six certified Lipsologists in the world, Ariana does numerous events up and down the East Coast and was featured on the Dr. Oz Show!